About Fields at Skycrest
Upon arrival at our property, you proceed down a seasoned road embraced by mature trees. Nature feels untouched. You may catch glimpses of cows, alpacas, and miniature donkeys. These precious creatures blend into the landscape of Skycrest, and may even offer charming photo opportunities! As you crest the hill to the venue, wide open fields spread out before you. You will feel as if you are driving into the sky. This is how the name Fields at Skycrest came to be.
The Property
The Fields at Skycrest is a unique venue conveniently located on an 85-acre working farm in the Piedmont of North Carolina. The newly constructed 10,000+ square foot event center, and adjacent 50 acre meadows, complete the venue and offer today's brides and grooms the perfect location to begin their own "happily ever after." Fields at Skycrest is removed from the bustle of everyday life, but it is conveniently located just minutes from I-77 and accomodations.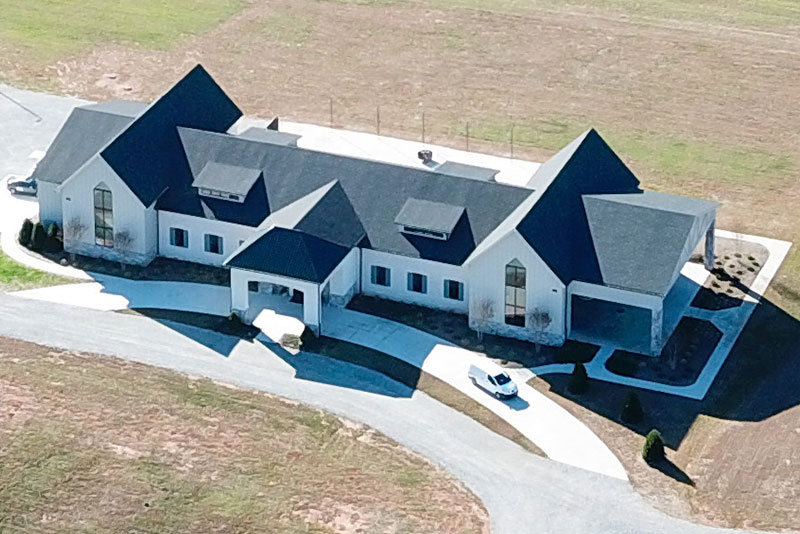 The Owners
I would like to say that my husband and I have lived a charmed life, and that we live in a state of "happily ever after!" Yes, we grew up in a sleepy Southern town, which boasted more farm machinery than cars, and where the highlight of the weekend was playing on the lake or riding four-wheelers. High school sweethearts, we married in 1998, celebrated our 22nd wedding anniversary this year. After college, we decided to return "home" to Mooresville, NC, to be close to our families and friends and to build our businesses in a community that we knew and loved. But our life has been anything but the fairytale you see on HGTV.